A Home Buyers Guide – Part 1 – Are You Ready To Buy?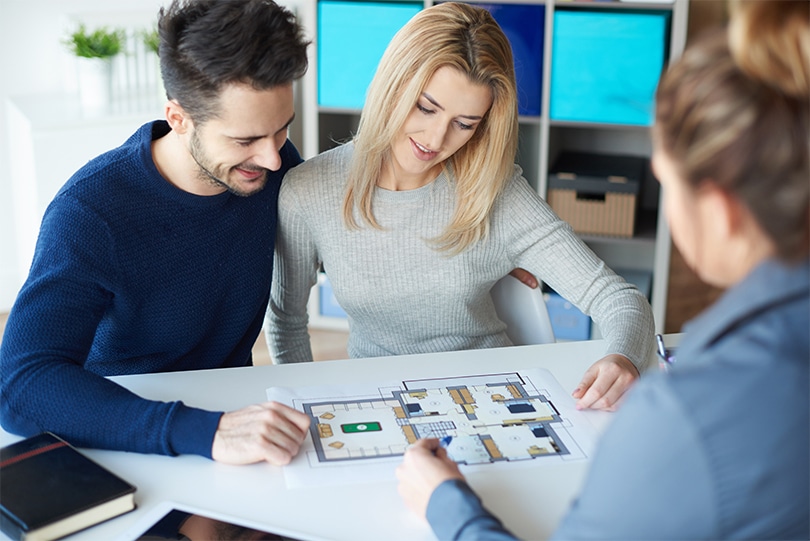 Buying a home is one of the biggest investments most people make in their lives – it can also be a completely overwhelming process with tons of room for big mistakes. Most first-time home buyers don't know what they need to know because it IS their first time buying a home, and lots of potential home buyers don't realize that they are already prepared to start shopping for their perfect home.
This guide will help you navigate these waters and will educate you on what you should or shouldn't be looking for.
1. Are You Ready To Buy?
Buying your first home can be a difficult and scary endeavor. Cost is the top concern for most home buyers. There are a lot of costs you have to think about, such as – down payments, closing costs, the monthly mortgage amount, insurance, taxes and more.
However, you don't necessarily need a massive savings account to purchase your first home. There are several options to first time homebuyers that have a small down payment. Finding a reputable mortgage lender that can prequalify a loan is the first step. A mortgage lender can determine which loan programs a home buyer qualifies for. The standard down payment amount varies with the type of loan a homebuyer qualifies for . FHA borrowers down payment is currently 3.5% , Conventional Loans vary a homebuyer may qualify for 3%, 5%, 10% or 20% downpayment.
Next you need to figure out how much your monthly mortgage payment will be and if you can easily afford it. Buy a home that makes sense for you, not just because you can afford it or because your approved for a larger sum – but because it fits your lifestyle and needs as well as your budget. Remember, there are other costs to owning a home such as furniture, taxes and insurance.
At this point, many potential buyers are worried about their credit score. Sure, its ideal to have little to no debt, and a 750 FICO score when buying a home – but lets be honest for second – how many people's lives are ideal? Just because you have a low credit score doesn't necessarily prevent you from buying a home either. Freddie Mac loans are designed for buyers with poor credit, and many loan officers will have additional options for buyers with low credit scores – so make sure to ask about these options and find out all of the loan details.
That being said, also be wary of your options. Most likely there will be additional paperwork you will need to fill out, and their quite possibly may be additional monthly fees that you will have to pay with these types of loans.
2. Shop Lenders
It always pay to shop around no matter what you are purchasing and home loans are no different. It pays to shop around for a home loan, but saving money is only one of the benefits.
When you shop different lenders, you'll learn what each of the lenders offer in terms of rates – but you also want to pay attention to the rates such as origination fees, mortgage insurance premiums, 3rd party fees and more. Shop your loan at credit unions, big banks, online lenders and with local brokers. Do NOT let each lender run your credit, check their rates first . Finding the right lender is just as important as finding the right home!
Once you think you have found some good lenders, DO THE MATH! Ask yourself:
How much will this lender cost me to purchase my home initially?
How much will this loan cost me per month? Per year?
What will my total cost out of pocket be with this loan for the life of the loan (10,15,20,30, years)?
By asking these questions and calculating the results will reveal to you who the best deal truly is – and its worth doing – because choosing the wrong lender could wind up costing you 10's of thousands of dollars more over the life of your loan.
3. Buy a House That Fits You…. Tomorrow
When you buy a home don't let your emotions run away with you – like all investments it must be treated and decided upon logically. When you are viewing homes its easy to fall in love with a place because of its gorgeous landscaping and backyard, but what if its smaller than what you wanted?
Most experts state it takes 4 years on average to get back the costs of buying a home. If you outgrow your new home in a couple of years, you could be losing out on thousands of dollars.
Instead, while should shopping for a home – keep your future in mind and ask yourself these questions:
Do you plan to have kids?
Do you plan on having pets?
Are there any special requirements your home may have because of work or hobbies?
If you think about your future when you buy your home, you'll increase your odds of being satisfied with your purchase in the long term.
Be sure to keep an eye out for Part 2 of this guide entitled – Home Buyers Guide – Part 2 – Pulling The Trigger