A Home Buyers Guide – Part 2 – Pulling The Trigger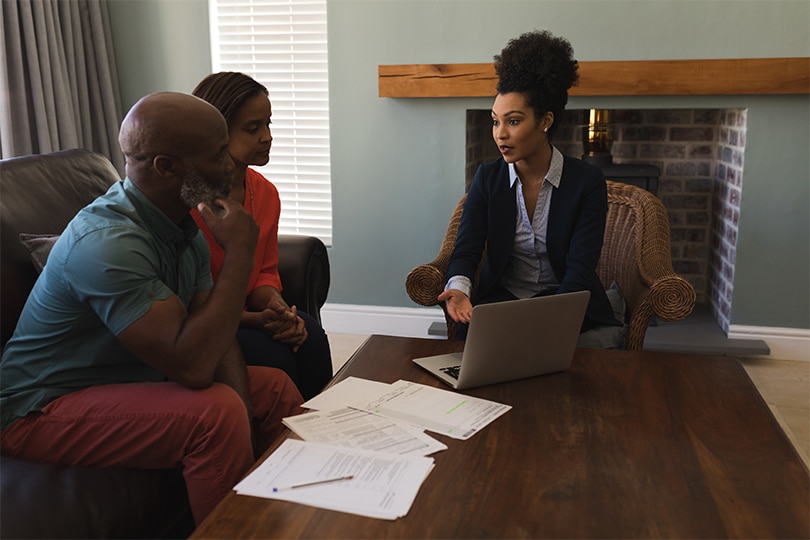 Buying a home is one of the biggest investments most people make in their lives – it can also be a completely overwhelming process with tons of room for big mistakes. Most first-time home buyers don't know what they need to know because it IS their first time buying a home, and lots of potential home buyers don't realize that they are already prepared to start shopping for their perfect home.
This guide will help you navigate these waters and will educate you on what you should or shouldn't be looking for.
This is part 2 of the guide. If you haven't read part 1 – you may want to do so here.
At this point you should be financially ready to buy a home. You have identified a lender that you want to work with, and you've found the perfect home(s) that you want to see. Now its time to pull the trigger and get the process in motion.
Get Pre-Approved

The first thing you need to do is contact the lender you have decided on and get Pre-Approved. This process is typically pretty simple and results in you getting a letter from the lender that you can use to present to your Realtor.

Pre-Approval letters let the realtor know that you have already cleared the financial hurdles that the lenders set out, and that you are a serious home buyer. These letters are also important when making offers because sellers will only take pre-approved buyers offers.

Believe it or not – many Realtors wont even show homes to people without pre-approval letters so make sure to get one ahead of time.

Work With A Great Real Estate Agent

Real Estate agents aren't just sales people showing you homes, a great real estate agent is a top negotiator. They typically can save you money throughout the entire purchasing process. The best of them will help you save money through out the negotiation process – which often times can result in a lower down payment, and lower monthly mortgage fees.

When you buy a home with an agent, you eliminate finding yourself with unexpected costs that could have otherwise been avoided. A good real estate agent can help get a seller to pay for repairs – or event take on some of the closing costs.

Carefully Take-In Each Home You See

When you visit a home you are interested in buying, make sure to take the time to "take in" the property. Don't rush through the visit, instead take your time in each room. How does the room make you feel? What do you like about it? What don't you like about it? Trust your instincts.

You should be on the look out for indications of problems and you should also ask your agent logs of questions. For example, if the floor slopes – there might be a foundation problem, or if there is a funny smell it could be suspected mold or mildew.

At the end of the day pay more attention to the things that you didn't like about the house than what you did. Something that you might think was just an easy fixer upper can quickly become a drain on your wallet.

Look Beyond What You See

So you've found a home that you really like and you really want to make an offer on it. Have your Real Estate Agent compose an offer agreement subject to terms with an inspection period contingency.

It is a worthwhile investment to hire an inspector to check over any home you're interested in buying. No home is ever going to be completely perfect . Even brand new homes typically have at least one issue that needs to be resolved, and inspections can save you a lot of money in both the short and long term.

Inspectors WILL ALWAYS find something wrong with a property. This is advantageous to you, the buyer, for a variety of reasons but most important is knowing if there are things wrong in the roof, structure, foundation, electrical, HVAC or plumbing . Determining the condition of the mechanicals prior to purchasing the home can save you a lot of expense and heartache later.

If the issues are minimal, you can negotiate with the seller to have these things fixed as part of the sale, you can use the information as a negotiation point to get the property at a lower cost or if the issues are really bad – you can just walk away from the purchase altogether and save yourself a lot of time, money and stress.

Remember, there are also more than one type of inspection. Make sure not to only get a home inspection, but pest inspections, radon tests, HVAC checks, and water testing are other types of inspections you can have done to fully understand what you are buying.
Remember that your great real estate agent is a top negotiator so if you find negative issues in the home, let them negotiate a more favorable deal on your behalf!
Be sure to keep an eye out for Part 2 of this guide entitled – Home Buyers Guide – Part 3 – Closing The Deal.